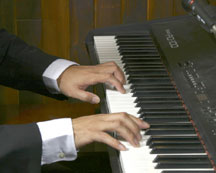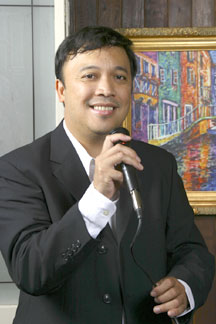 "FREDERICO, THE ARTIST" CD SAMPLE TRACKS
1. THE ARTIST'S THEME*
2. BESAME MUCHO
3. MANDY
4. YOUR SONG
5. THE GIRL FROM IPANEMA
6. KILLING ME SOFTLY
7. THE LOOK OF LOVE
8. BUTTERFLY*
9. VINCENT (STARRY, STARRY NIGHT)
10. YESTERDAY
11. O SOLE MIO
12. SHE
13. ADIOS*
*Original piano instrumental composed and played by Frederico Domondon.
To order "Frederico, the Artist" CD, click on CD Order.
Frederico Domondon
Union City, CA 94538
(415) 640-1657

E-Mail: frederico.domondon@gmail.com